Little Tokyo is a 133-year old Japanese American community, the second oldest neighborhood in Los Angeles, one of three remaining historic Japantowns left in the nation, and one of the first fourteen CA Cultural Districts.
Japanese American Cultural & Community Center (JACCC) and Little Tokyo Business Association (JACCC) in collaboration with Sustainable Little Tokyo invites artists deeply rooted in Little Tokyo to submit two-dimensional plans, sketches/drawings, images, or renderings as proposals for two art commissions that explores the past, present, and future of our community.
Little Tokyo Open: The Art of Mini-Golf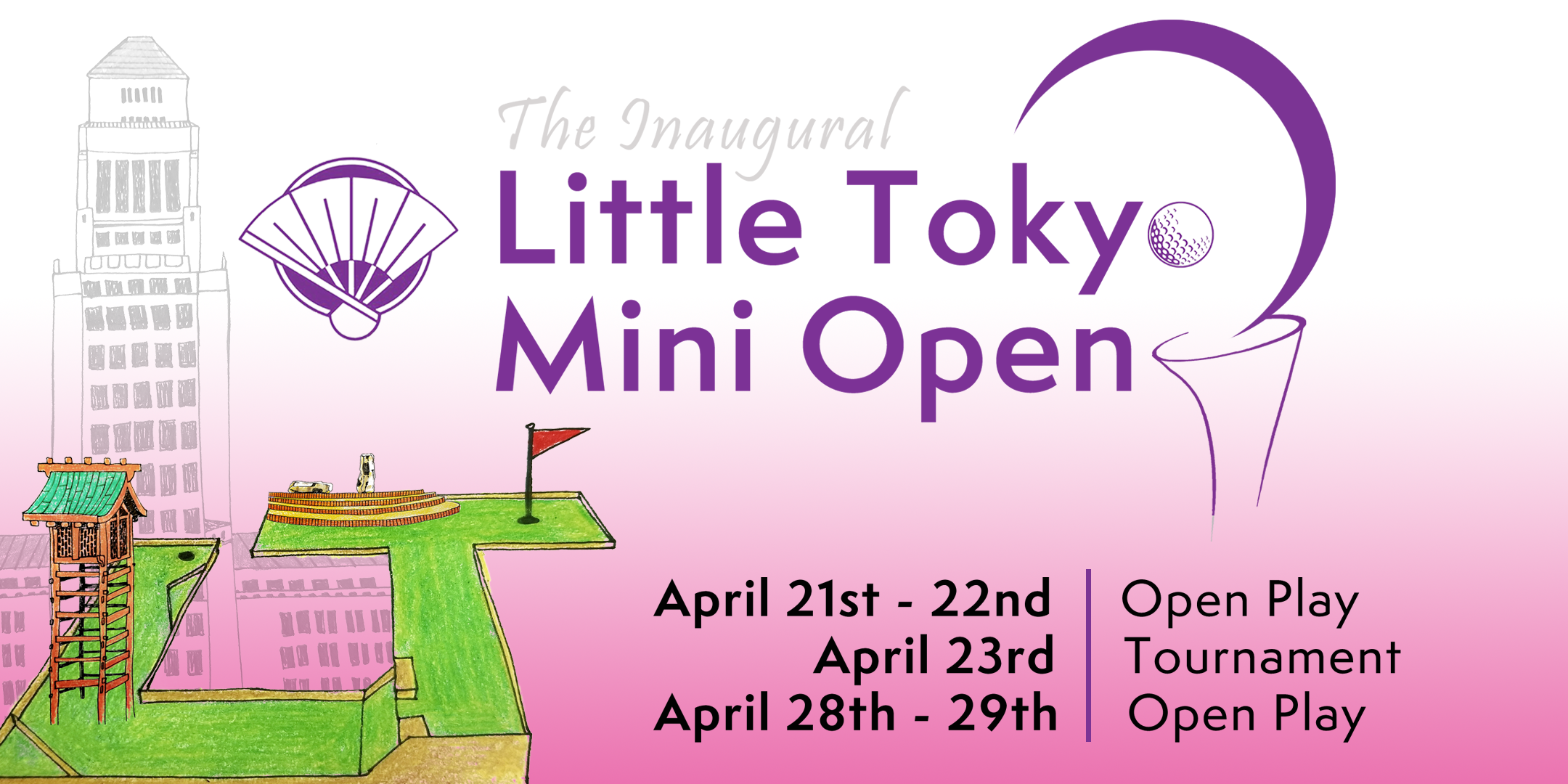 Little Tokyo Open: The Art of Mini Golf will transform open space within the Little Tokyo district into a pop-up nine-hole miniature golf course, connecting two plazas—Frances Hashimoto Plaza and JACCC Plaza—into one contiguous play area. The mini-golf course will temporarily take place on two consecutive weekends, April 21–22 & 28–29, 2018.
9 artists/art groups will be selected and given options for one of nine prefabricated mini-golf holes (approx. 8x12' with varying shapes) to create props and obstacles (e.g. tunnels, bridges, loops, etc.) and/or other sculptural elements on and around the hole.
Selected artists will receive a $500 commission fee with up to $500 fabrication/materials budget for a total of up to $1000. The artist is responsible for the construction, fabrication, and installation of the artwork.
Windows of Little Tokyo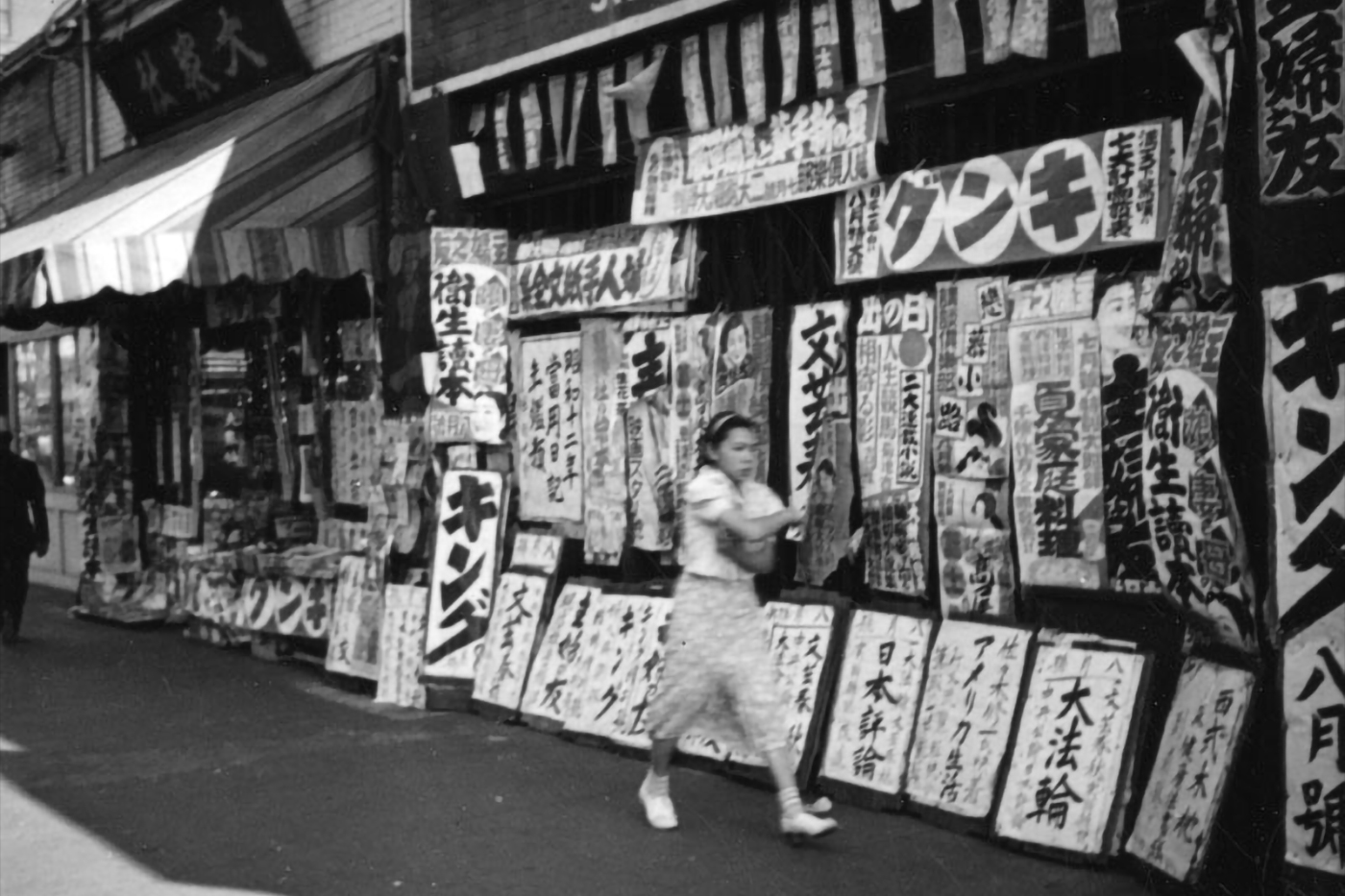 Windows of Little Tokyo turns Little Tokyo into an outdoor art exhibition with 10-15 site-specific, two-dimensional artworks displayed on the windows of small businesses and institutions across the neighborhood. Windows of Little Tokyo will be displayed from April 21–October 21, 2018 (duration depends on each partnering site).
10-15 artists/art groups will be selected and given site options for windows at different partnering businesses and institutions. Final artwork must engage with the specific site, its history, and the thematic recommendations of the partnering site.
Selected artists will receive a $500 commission fee. Printing and installation will be handled by JACCC, LTBA, and SLT.
Current partner sites include: Anime Jungle (Entertainment Hobby Shop), Cafe Dulce, Demitasse Cafe, Koban & Visitor's Center, JACCC, and Mitsuru Sushi & Grill.
Submissions
As an artist and community stakeholder, we invite you envision and design a one-of-a-kind, themed mini-golf hole and/or a two-dimensional window artwork.
Submissions should be site-specific to Little Tokyo and depict one or more of the following elements:
Little Tokyo's past, present, and future
Little Tokyo's Japanese/Japanese American community, culture, and art
Little Tokyo's historically multi-ethnic, multi-generational neighborhood
While we encourage all forms of artistic expression, we recommend culturally-sensitive representations. We recommend avoiding stereotypical imagery when possible. Please note the historical context and resources provided below.
Submissions should include the following:
Completed Artist Application (download PDF here)
Two-dimensional proposal: two-dimensional drafts, plans, sketches, drawings, images, or renderings in full color as a JPG or PDF file. For Little Tokyo Open submissions, please provide a list of materials and estimated dimensions.
Artist resume or CV
Proposals will be reviewed by a selection committee of key Little Tokyo stakeholders. We encourage artists with a historical or cultural connection with Little Tokyo to apply.